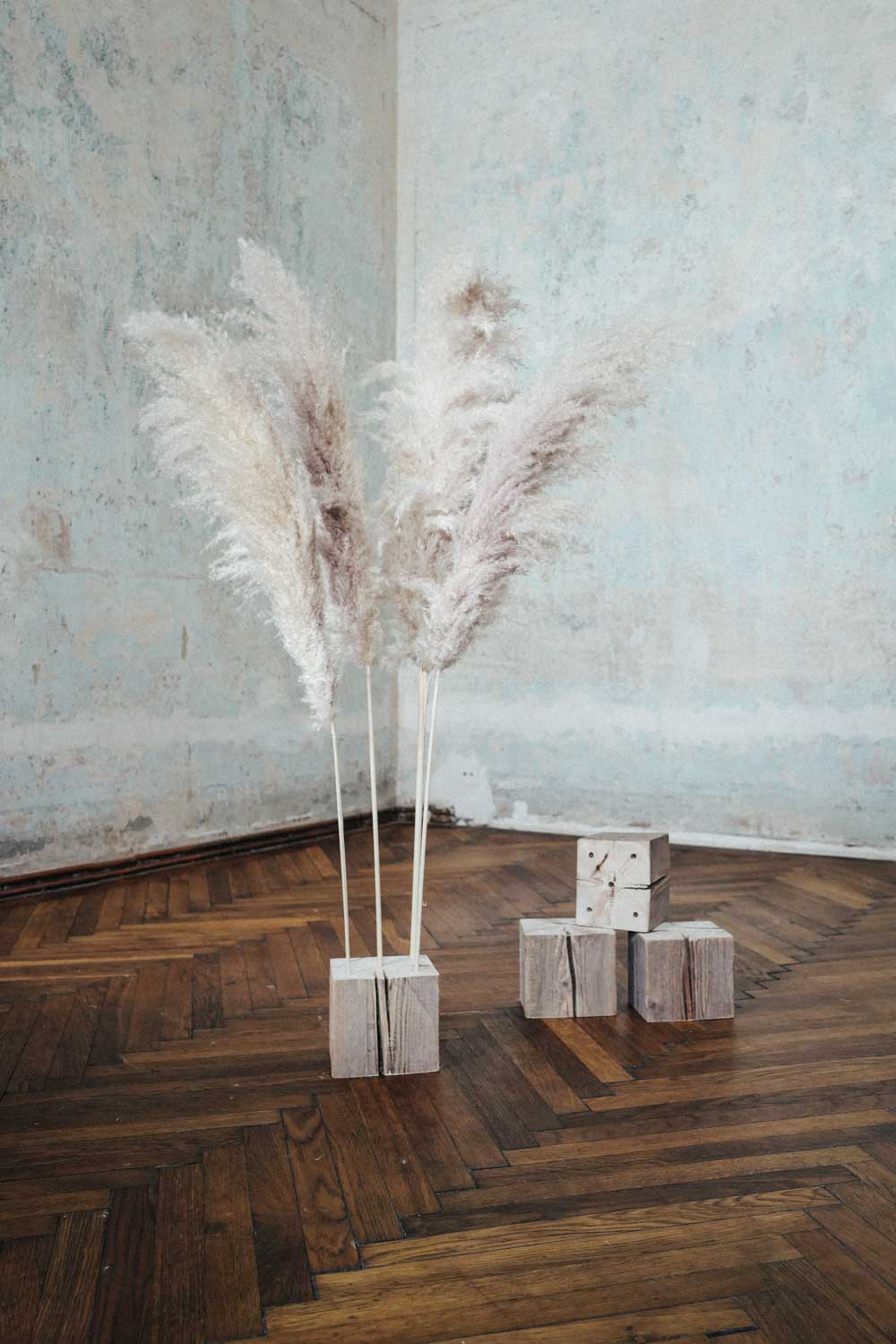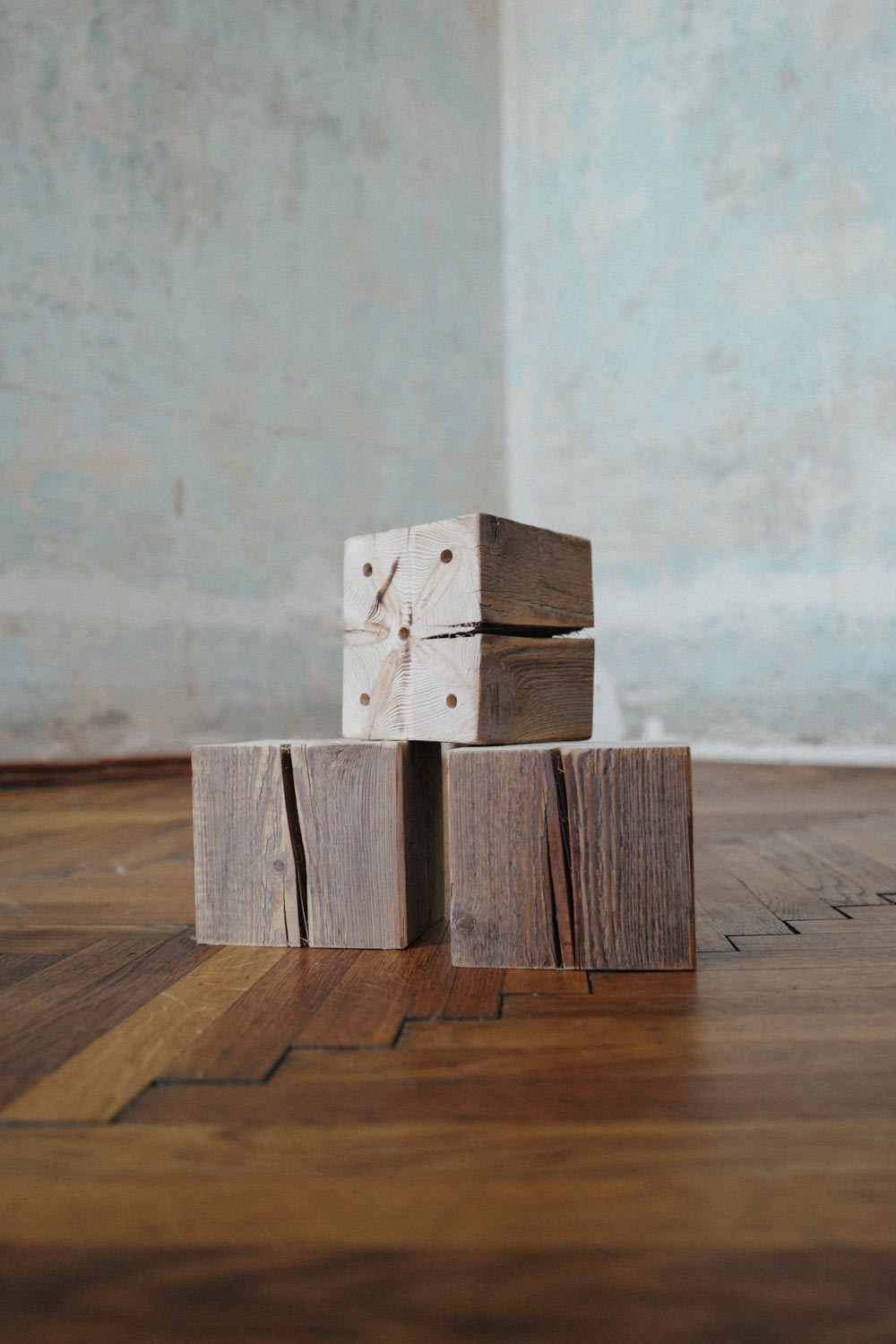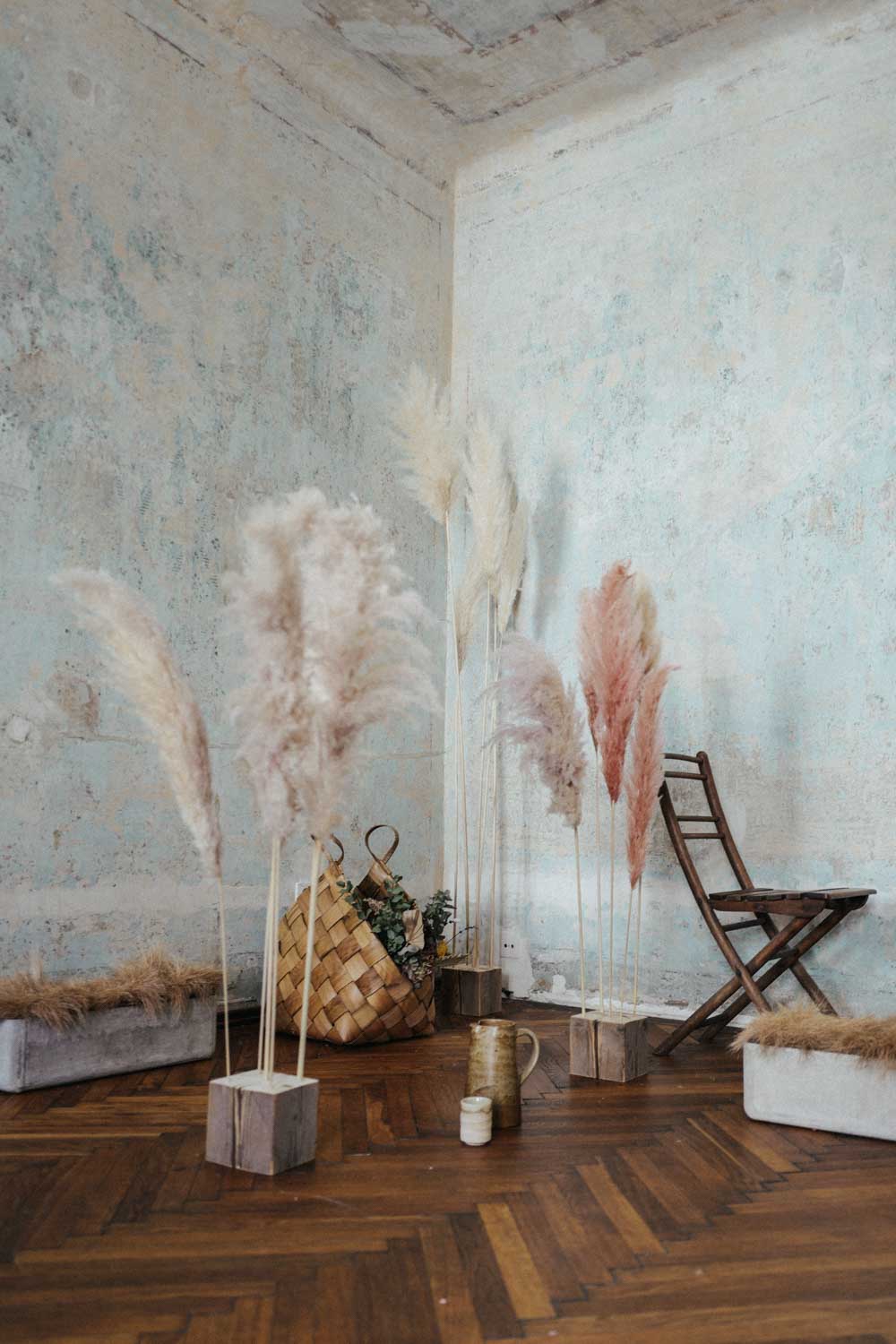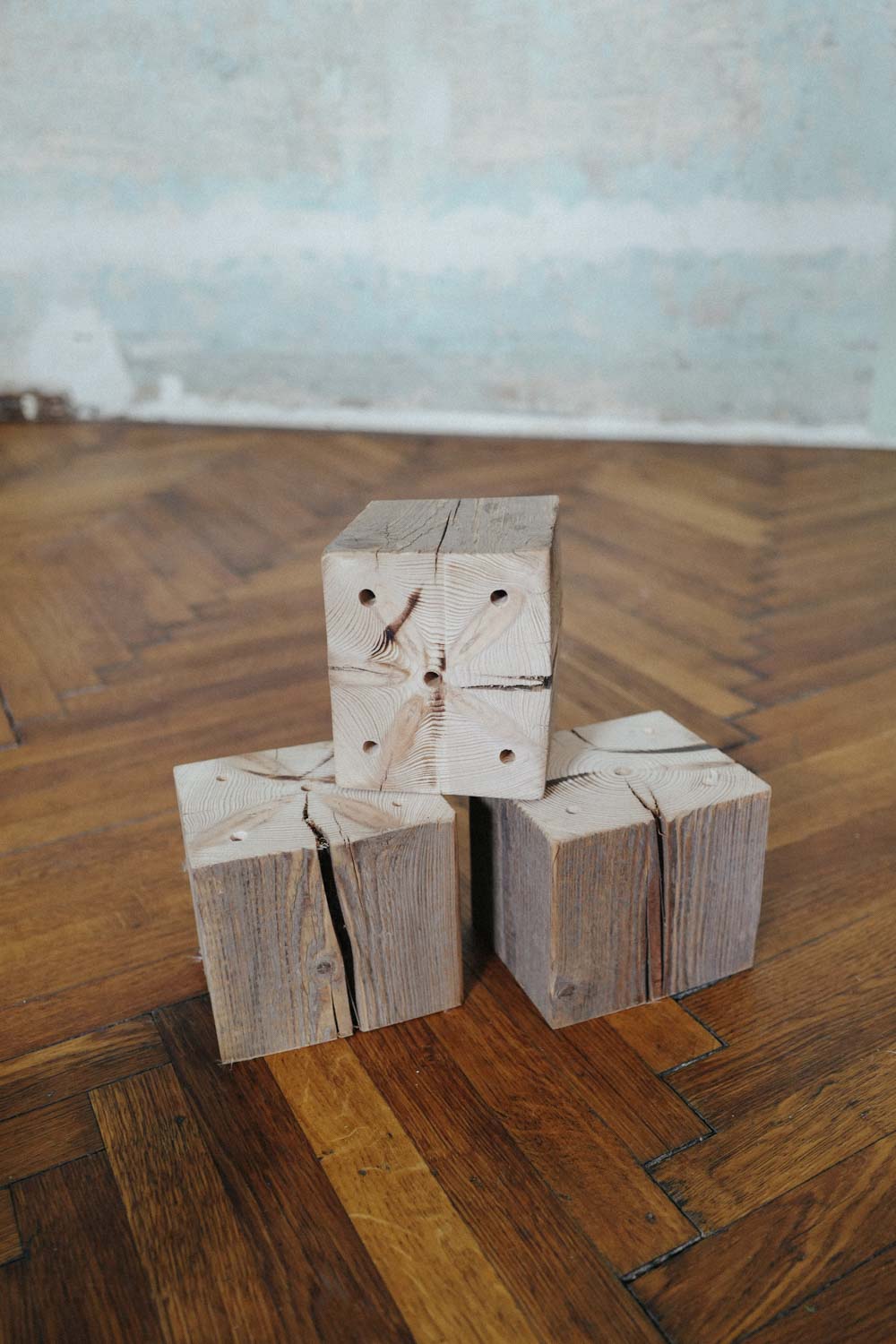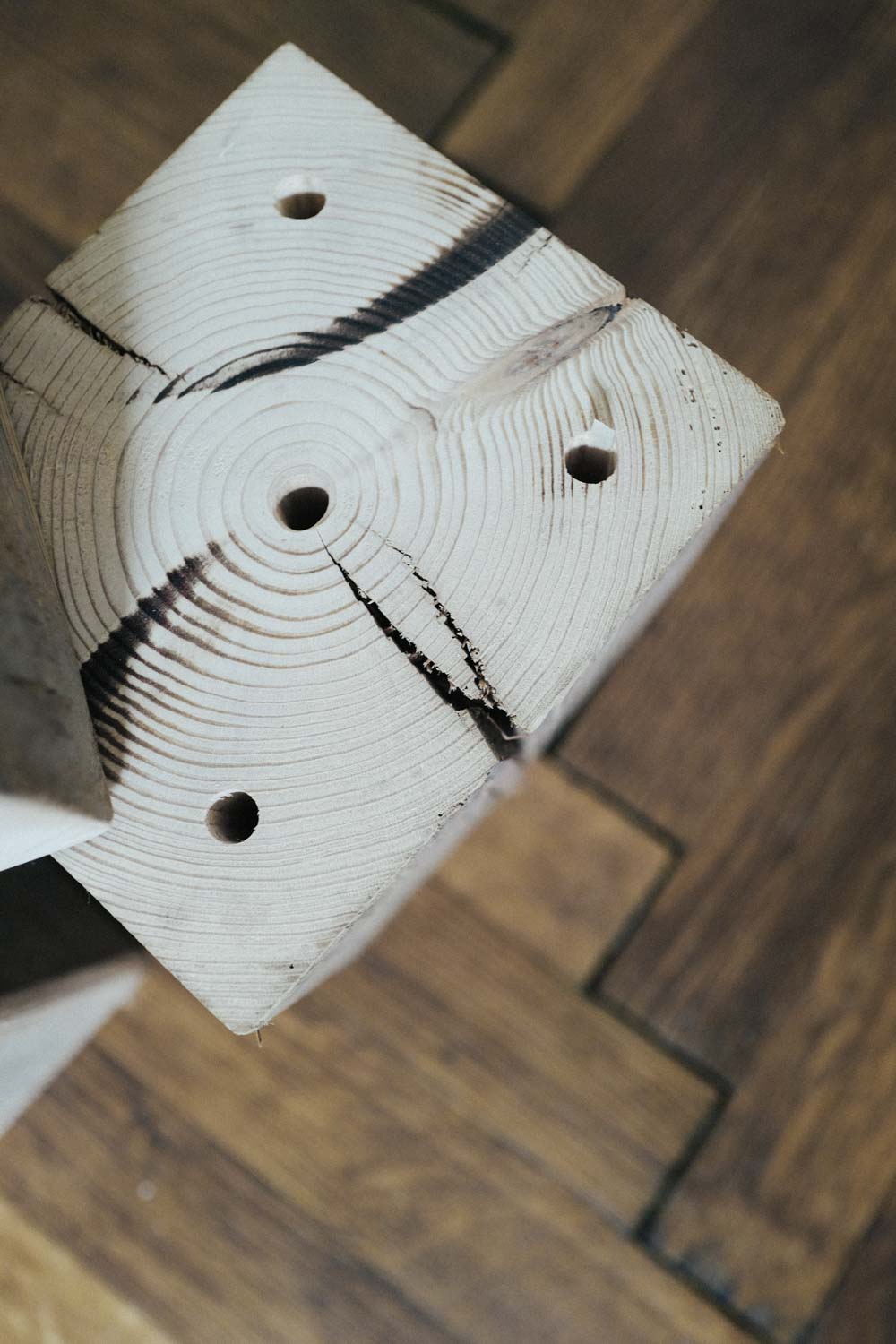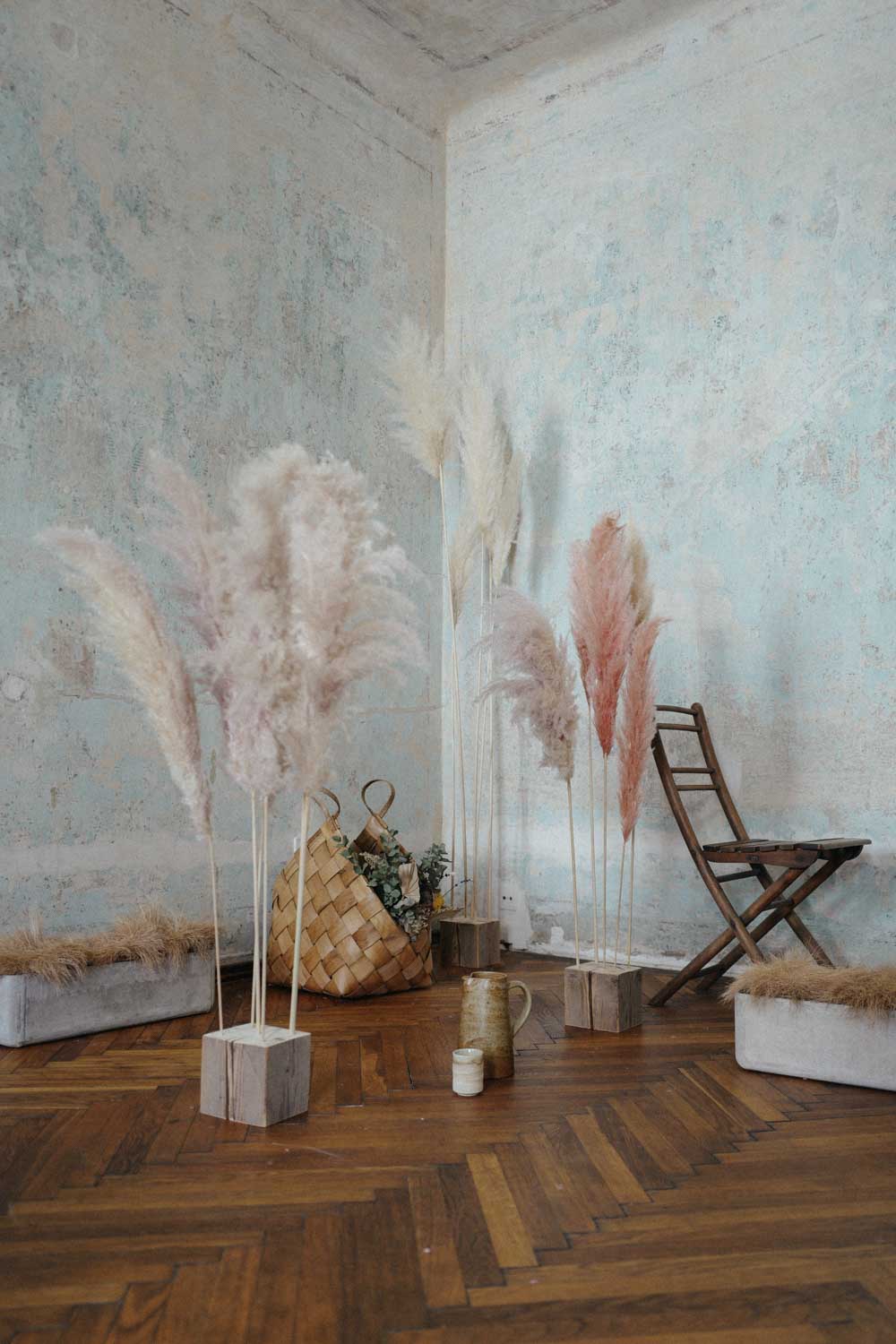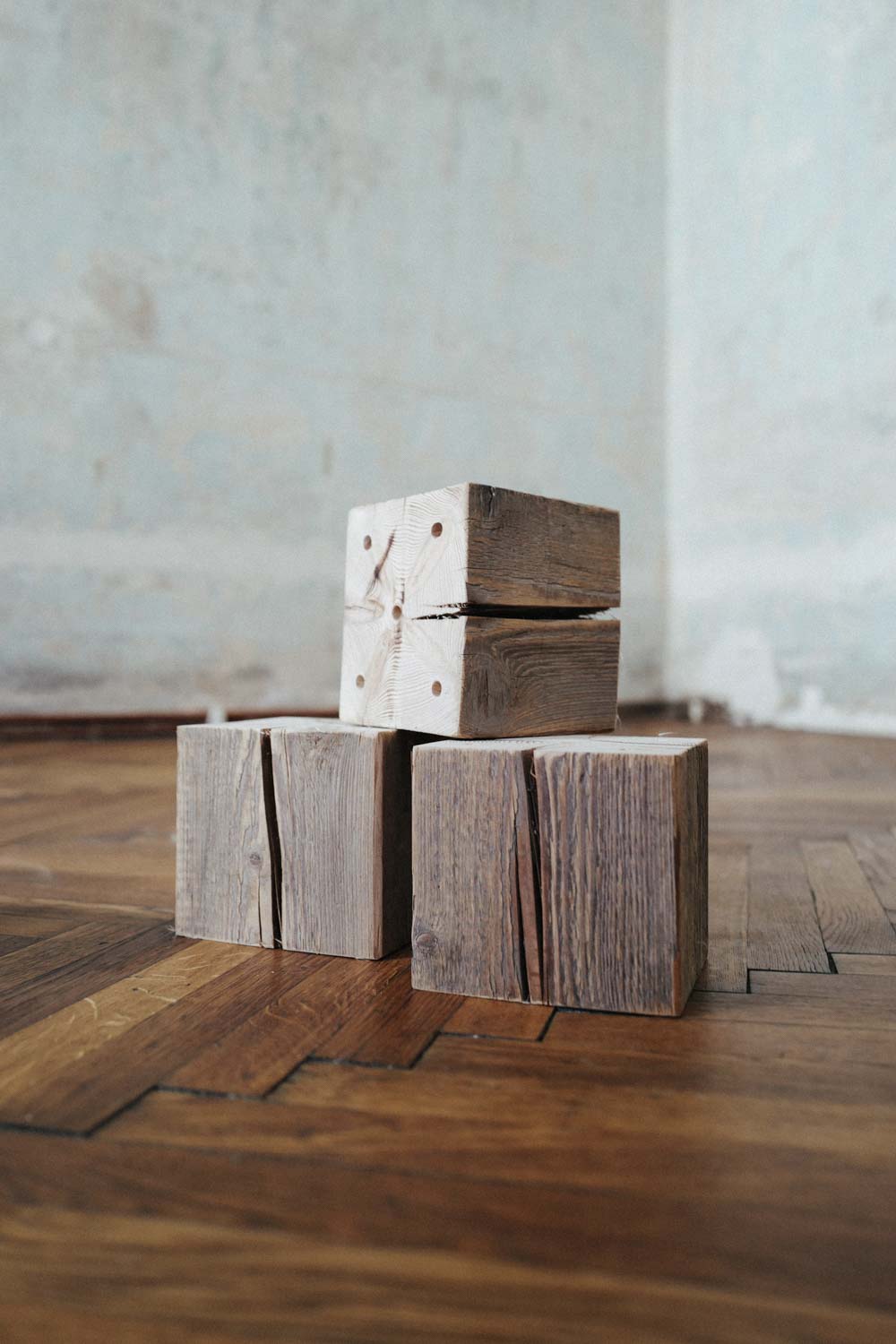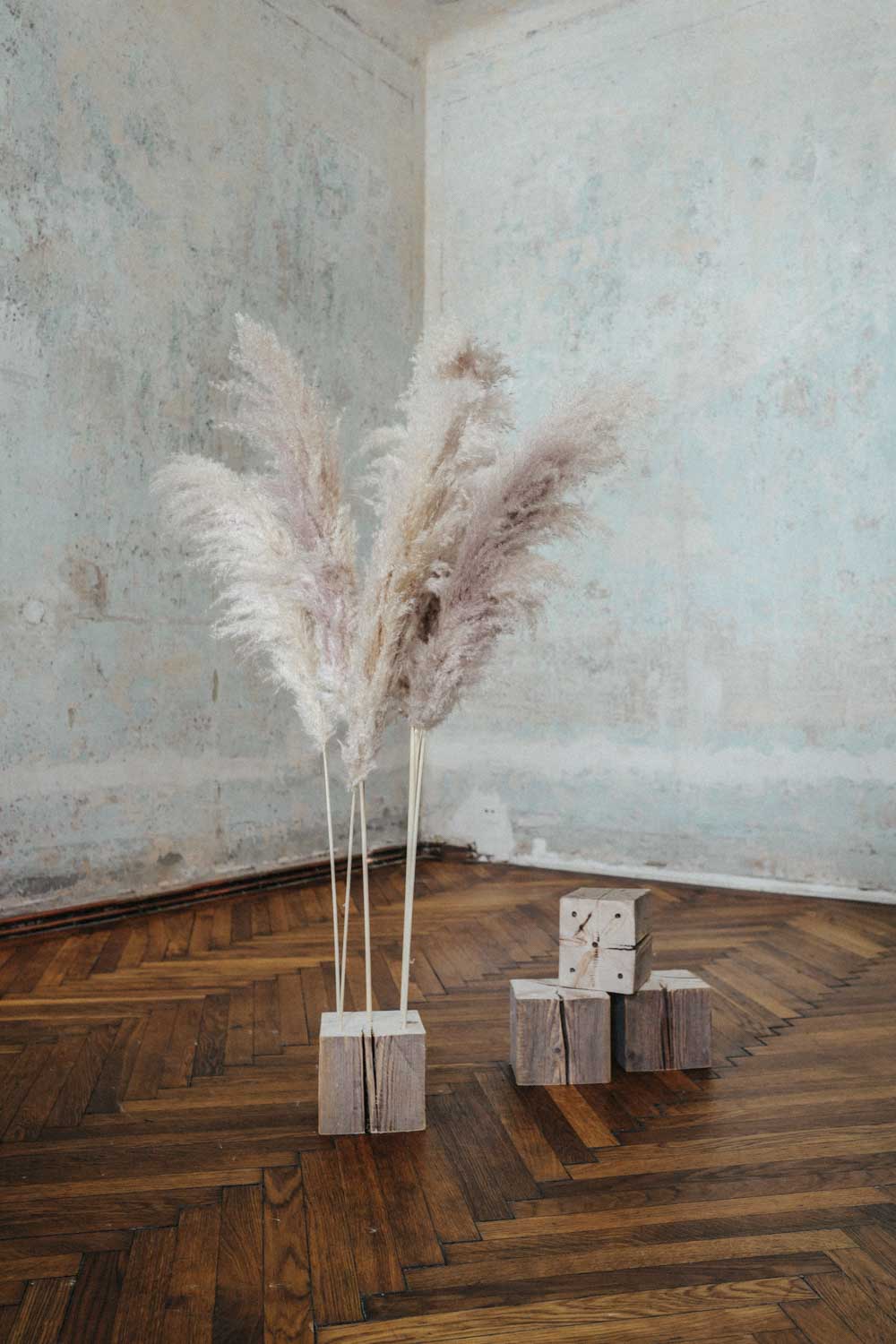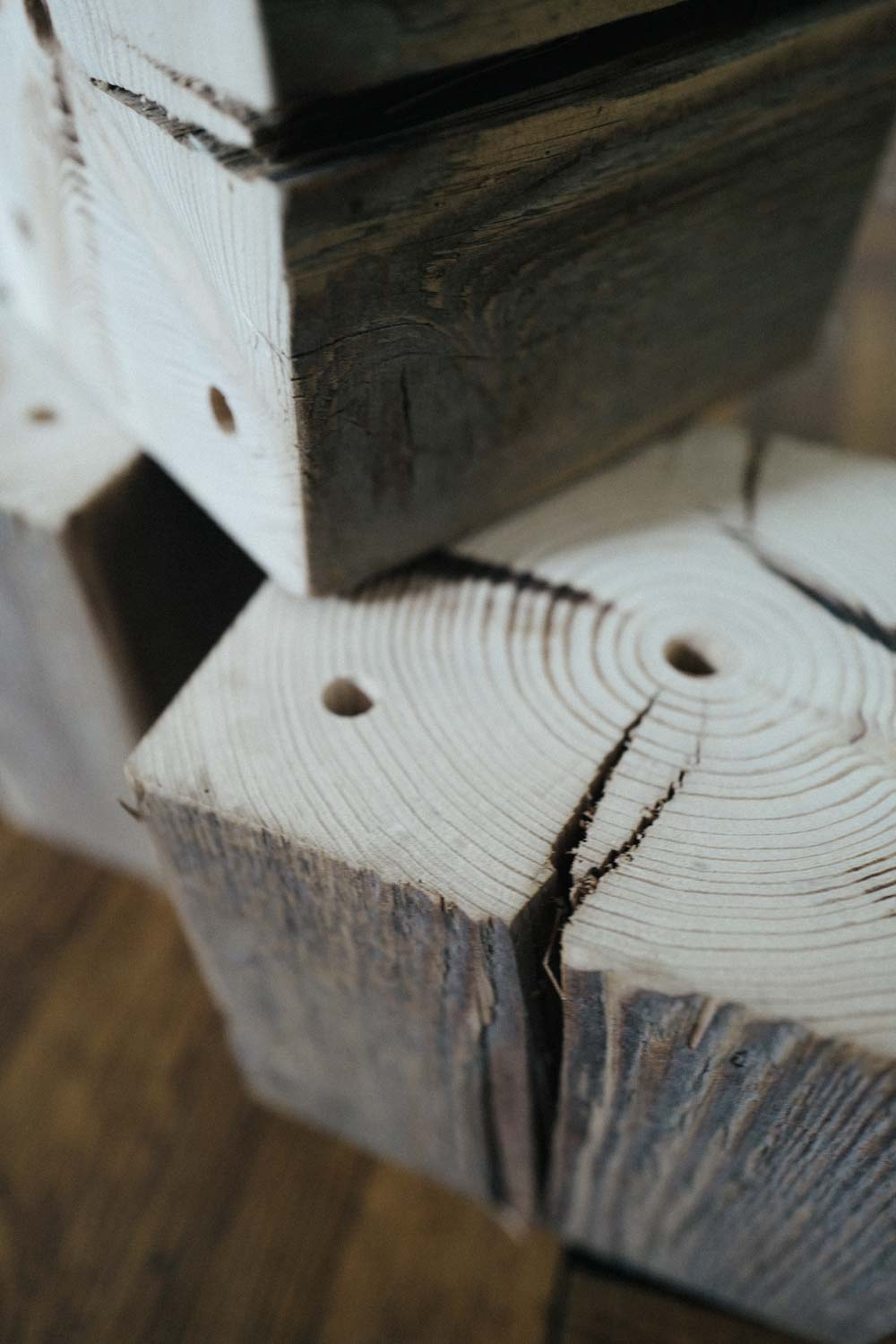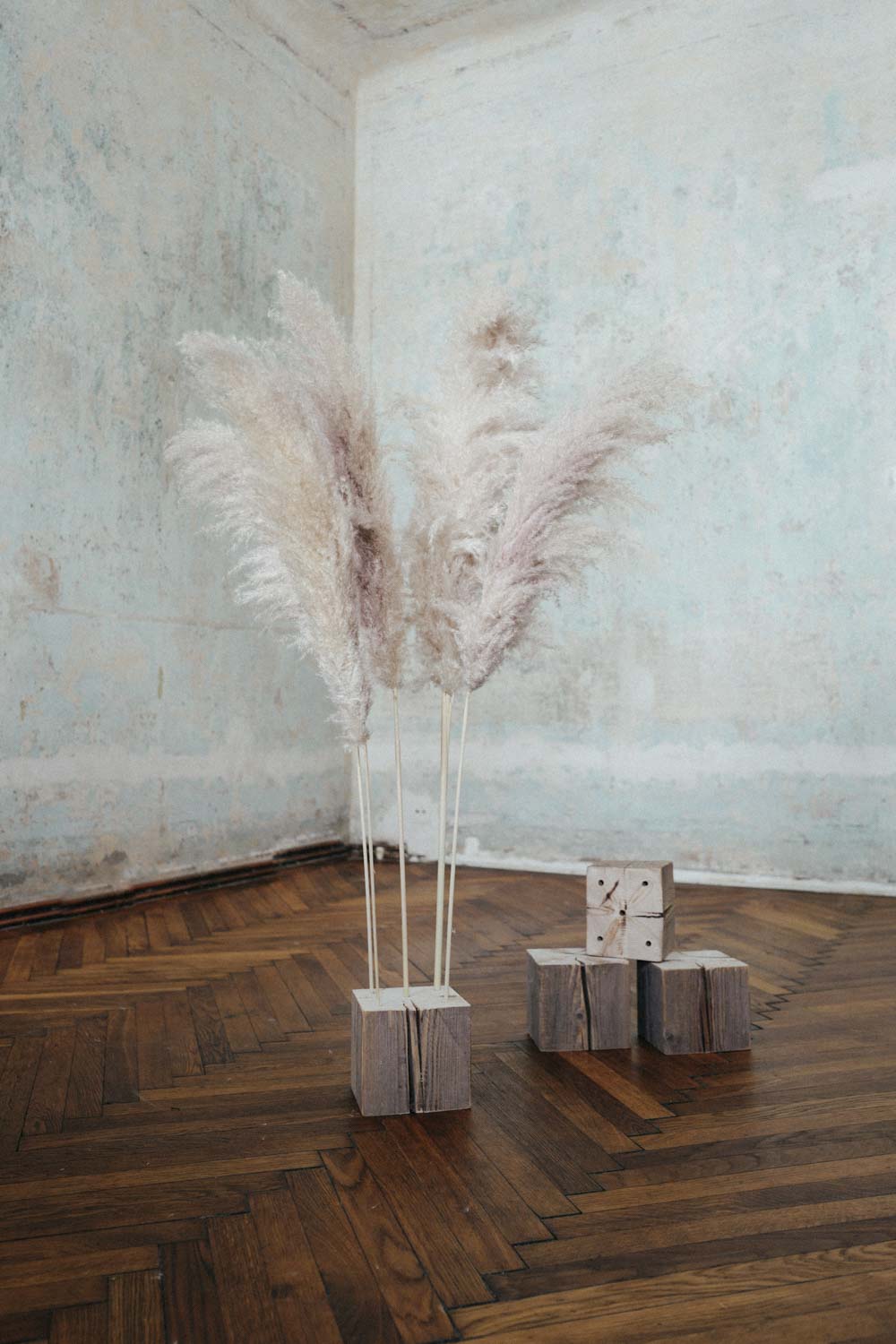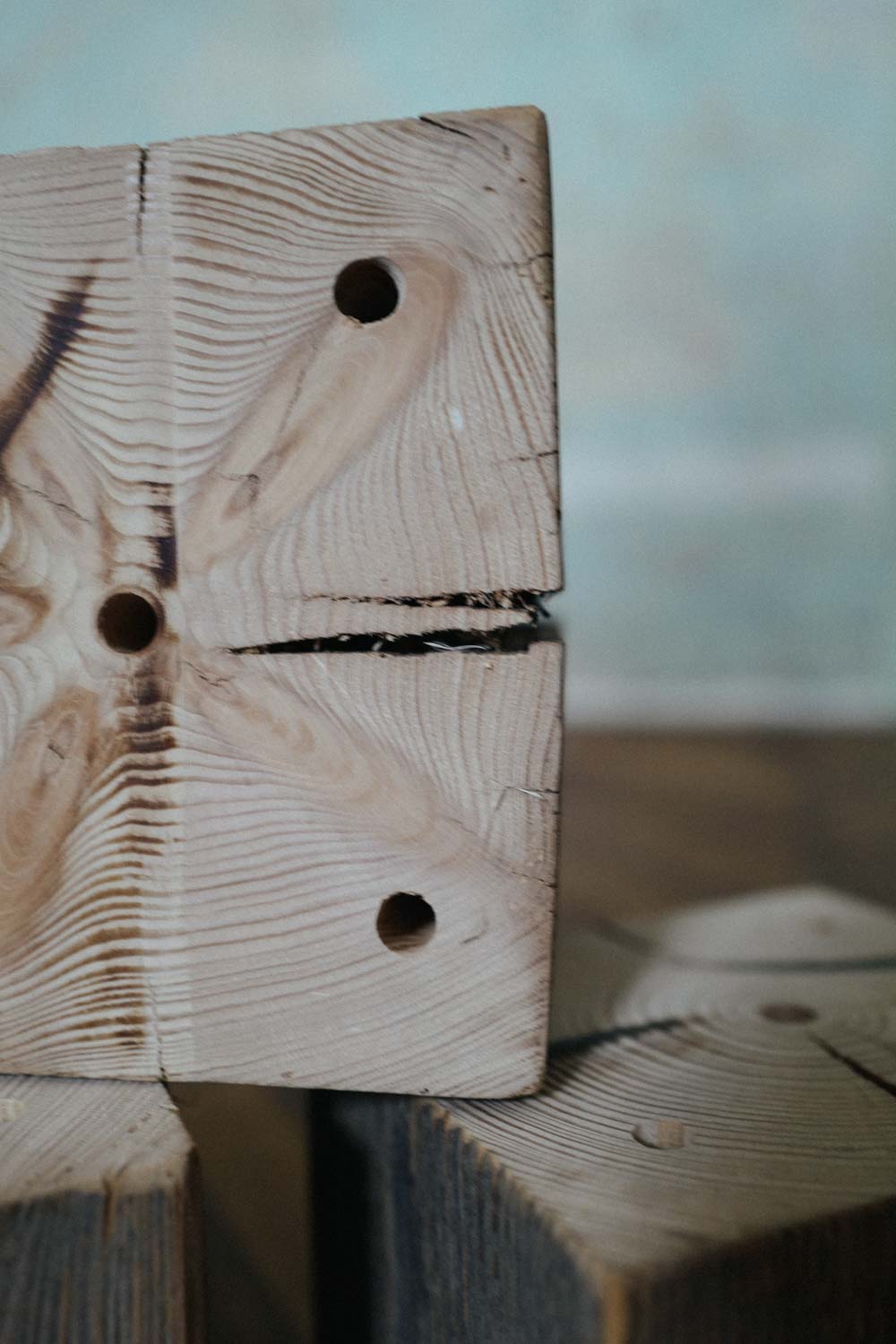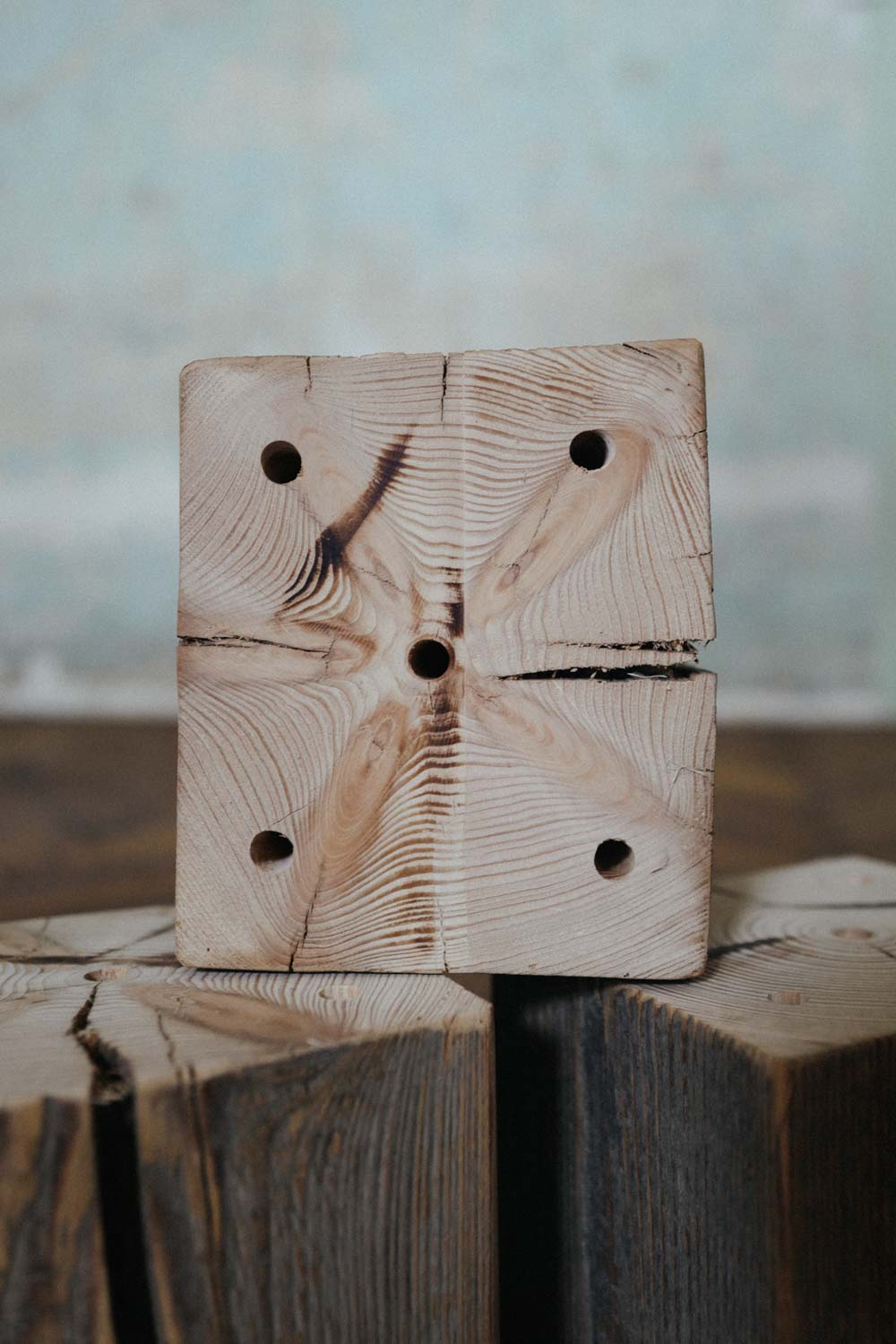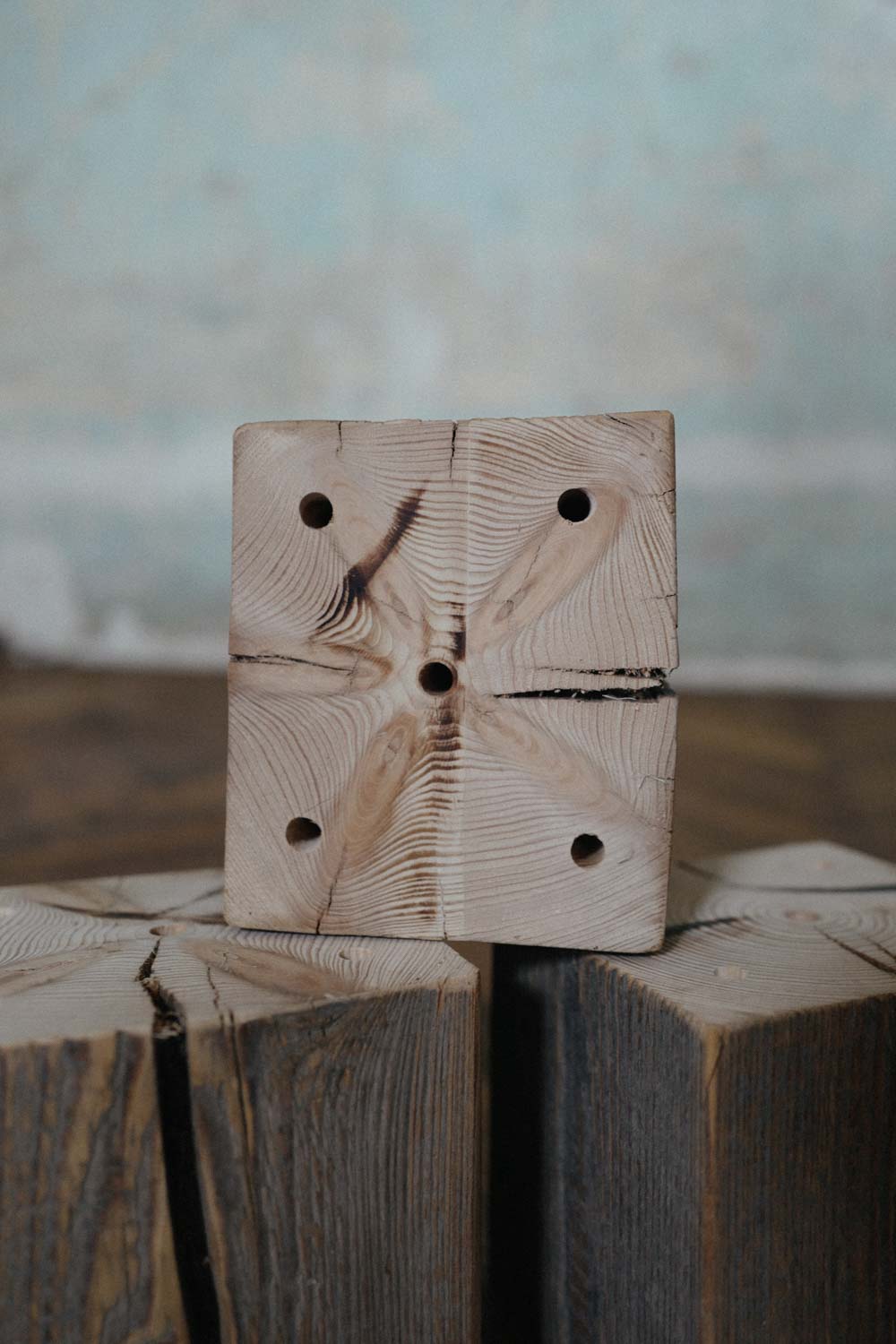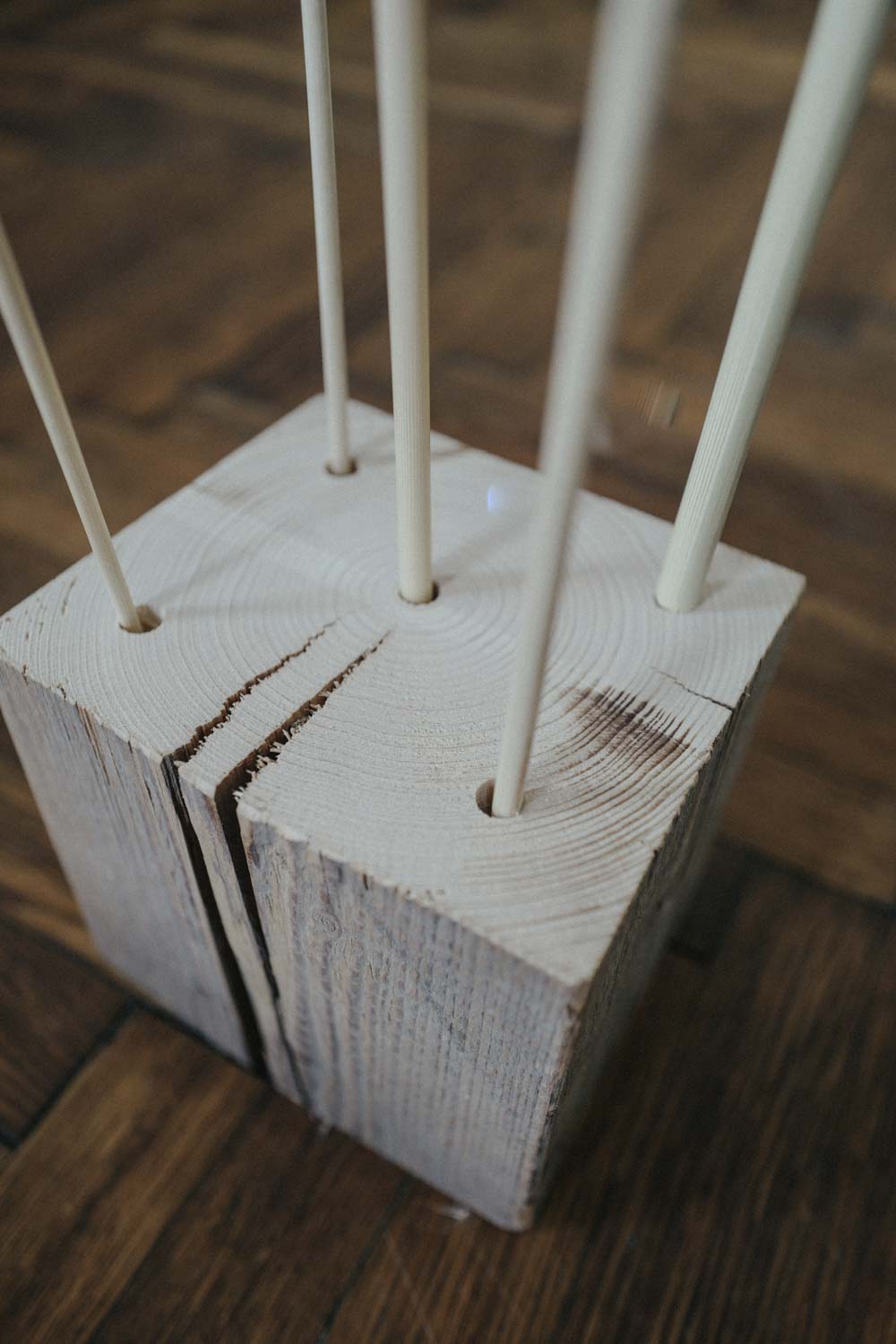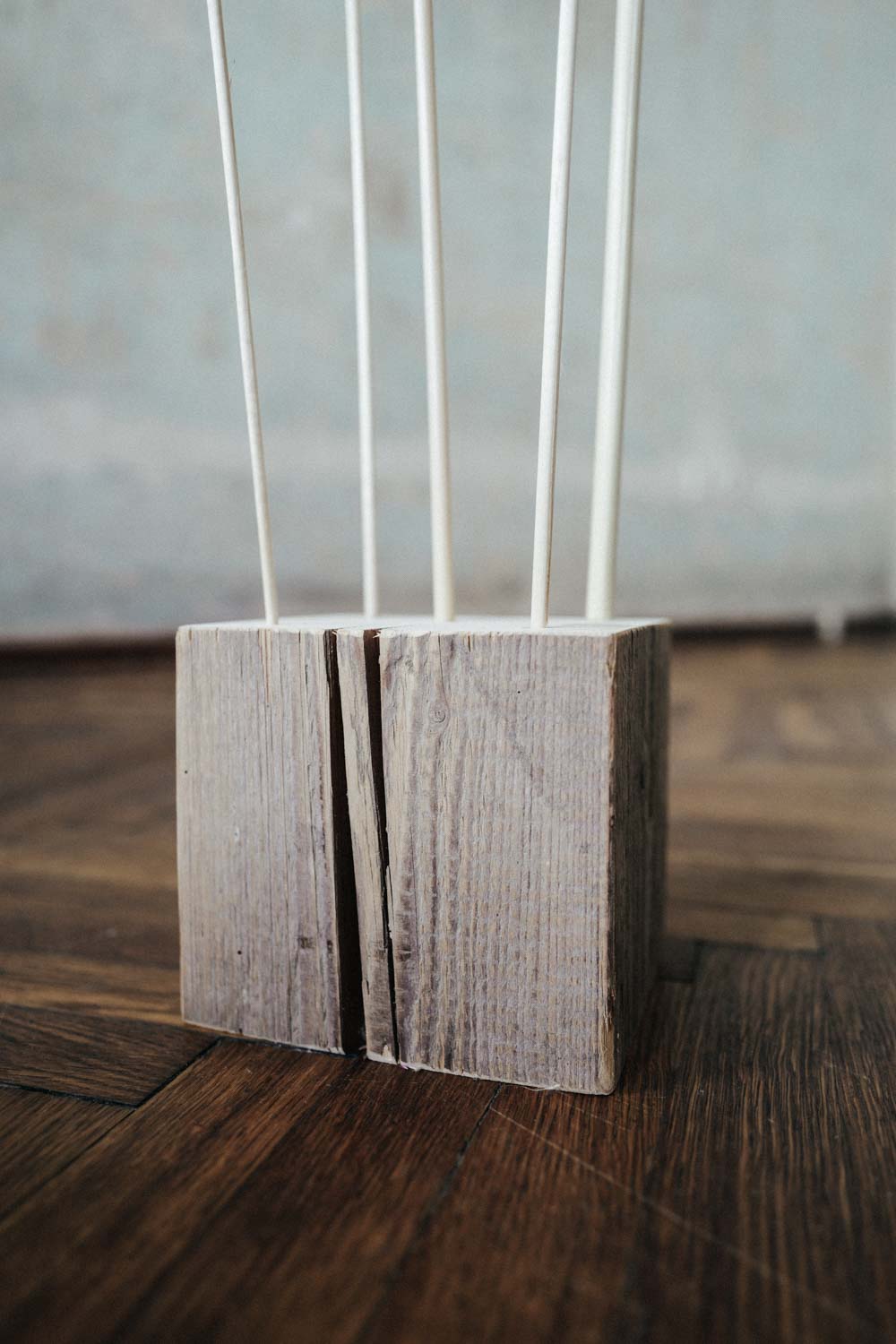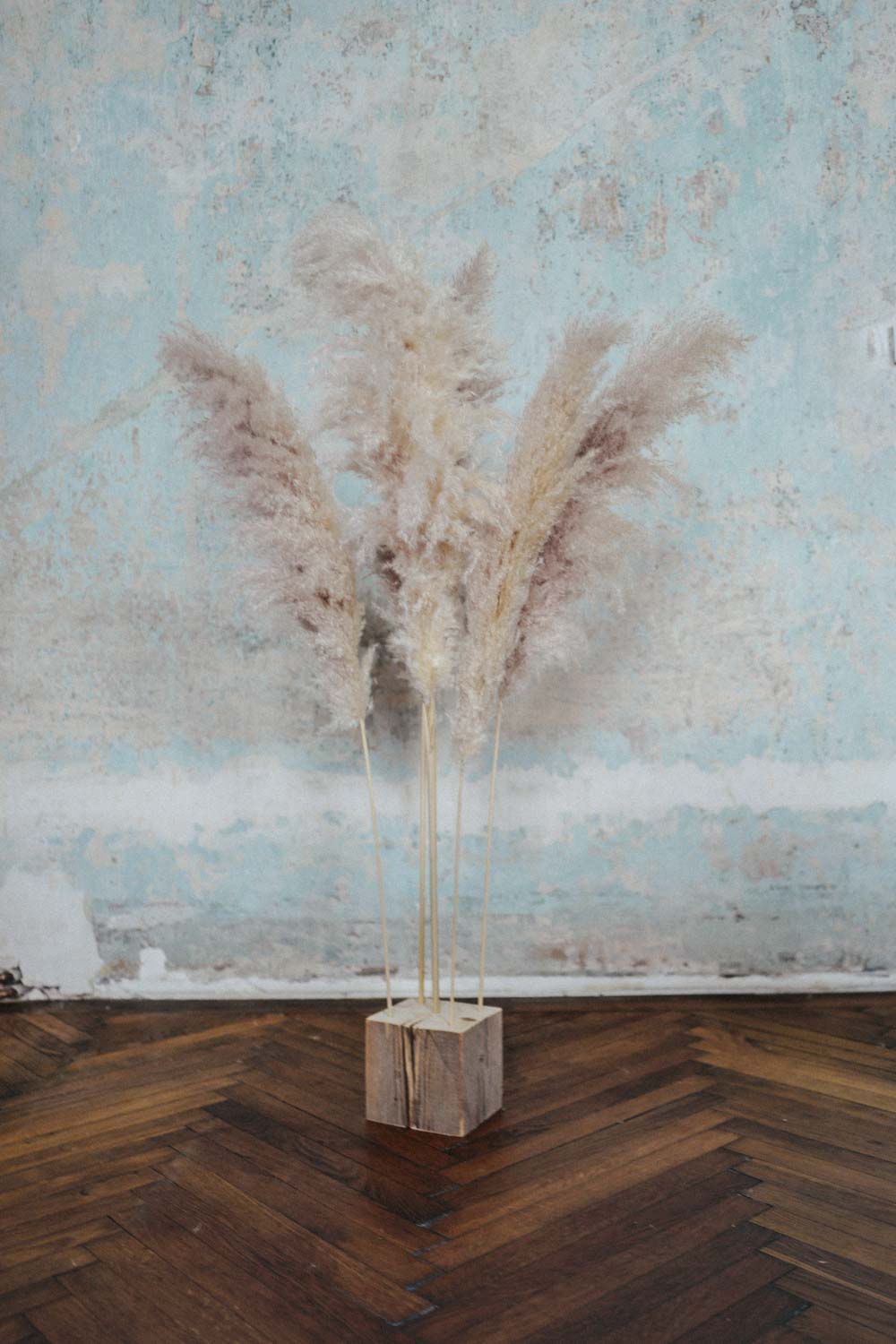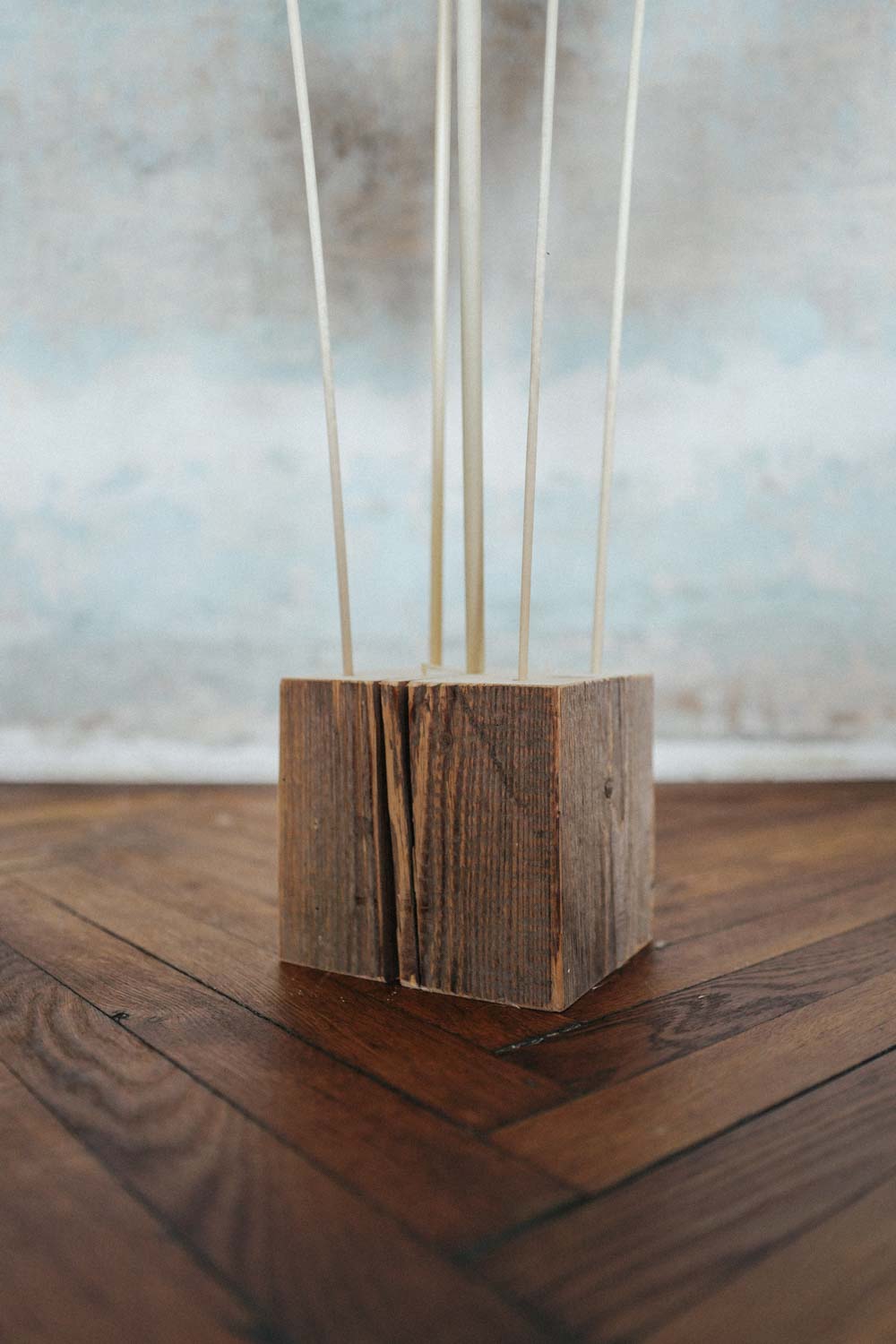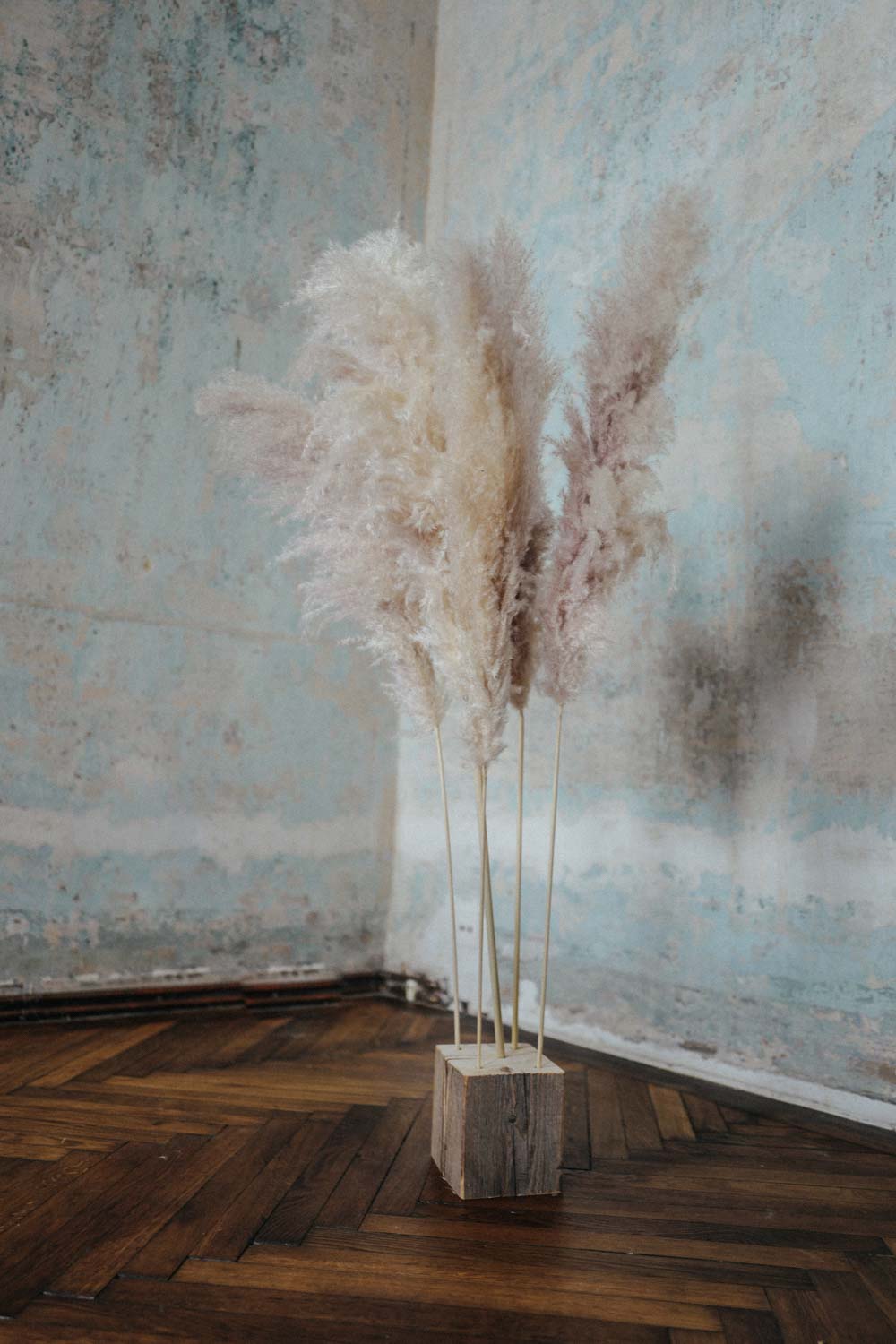 Handmade Wooden
Pampas Stand
The perfect decorative element for your home, wedding or office.
Together with the Viennese master carpenter SCHWAERZ AKERHOLM, we Flowergirls developed a handmade wooden stand that perfectly showcases our beloved pampas grass in an elegant yet natural holder.
The idea:
We really love the noble grass for eternity, but to set it perfectly in scene is not at all easy. Pampas grass lovers know how pampas grasses love to bundle up in a vase in no time on one side and the grasses lie on top of each other and can not fully develop. So you need 10-20 grasses in a vase to create a full pampas bush look.
But how can we create an arrangement with great pampas grass volume even with just a few grasses? That's how we came up with the idea for our Wooden Pampas Block.
Less grasses for the perfect look:
Instead of the classic vase, we wanted to work with a base with holes where the stems of the pampas grasses can have a perfect hold and stand straight up. This way, the grass can unfold perfectly. It should be made of a regional raw material and perfectly match the natural look of the pampas grass. Wood was the perfect solution.
And so we teamed up with Lukas and Kristian from SCHWAERZ AKERHOLM and together we designed, processed and finalized the first "Handmade Block of Wood for Pampas Grass" made of regional spruce wood from the Vienna Woods that is over 40 years old. Handmade in Vienna by the team Flowergirls x SCHWAERZ AKERHOLM.
Home & Office Decoration:
The pampas grass block is perfect for outdoor and indoor. It not only gives your home or office a touch of lightness and naturalness in an instant, but also conjures up the world's easiest-to-care-for plant in the room. Thanks to the matching holes in the block, the grasses have no game to wobble so they can not trigger any movement and cause a vase to tip over even in a breeze - just as we know from the long pampas grasses in Wasen.
Wedding Decoration:
Do you love pampas grass and want to decorate your own wedding with the elegant grass for eternity? Then our Wooden Block is just what you need. You can beautifully display the Pampasgars blocks in the reception area, by the altar, in the banquet hall or outdoors in the garden. And the best thing about it: your helpers can move the decoration from one place at the wedding to the next in no time. And after the big day, set up your Wooden Pampas Block at home or in the office as a reminder of the wedding. No throwing away decor or flowers and no wedding expenses that can't be reused afterward.
Product Details
ca. 15 x 15 x 15 cm
Brown
regionale Altholz Fichte aus dem Wienerwald
possible for outdoor & indoor
Additional Infos
Shipping
Standard Shipping
Delivery


| | |
| --- | --- |
| AUSTRIA: | 1-2 business days |
| GERMANY: | 2-4 business days |
| EU: | 3-10 business days |
| WELTWEIT: | 10-30business days |

Shipment with DPD
"We Are Flowergirls" ships via DPD with a tracking code. You will get access to the tracking via email as soon as your order is on its way.
Returns
14-day return policy
"We Are Flowergirls" has a 14-day money-back guarantee on your webshop order (excluded products, see below). Please return your product in the original packaging with tracking within 14 days from receipt of the goods (validity is determined by the postmark/shipping confirmation of the return).
After the expired period of 14 days, we can no longer take back products!
Return shipping costs
The return shipping costs must be paid by the customer. We recommend a return shipment with tracking - as we can only refund received goods.
Defective products / shipping damage
All products undergo a double quality control before we ship them. If the product arrives with shipping damage, we will of course replace it. In this case, please send us an email with photos of the damage via hello@weareflowergirls.com
Detailed terms for returns:
Swimwear, Bridsmaids-Dresses & Clothing
Swimsuits & Bikinis must be unworn, unwashed & incl. all labels, otherwise we cannot refund.
Workshops
If you miss your workshop, we cannot refund the cost. If you do not have time on the workshop date, please let us know at least three days in advance so we can reschedule.
Custom-made products (made-to-order products)
Custom-made products are not refundable.
General Contact:
Questions to the studio:
Want to know more about our designs, collections or a specific product? Or talk about an idea made especially for you?

Atelier Phone: +43 677 63250178
WhatsApp: +43 677 63250178
Atelier: hello@weareflowergirls.com

Bridal & Wedding Inquiries
Send us an email if you have special questions about the bride's wishes, the maids of honor or generally about your BFF's wedding.